Please Note: All classes remote until future notice. Email class coordinators for connection instructions.
KCS hosts several different types of events. Read the event descriptions below to choose the one that suits your interests. Click on the icon or button to find out the event details. (Interactive tech help events are highlighted in yellow.)
Meets the in the lounge of the Sheridan Park Community Center at 680 Lebo Blvd in Bremerton. Parking in front or on upper level, handicapped accessible. At every General Meeting help is needed, both to bring food items and to get food ready for the attendees. FOOD DONATIONS ARE ALWAYS WELCOME!
Coordinator: President Ed Evans  
See Calendar for the dates of the next General Meetings.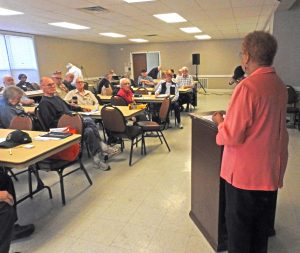 Special Interest Groups (SIGs)
Stock Investors SIG: 
Available to Members Only. Meets at the Sheridan Park Community Center, Conference Room, 12:30 to 3:30 p.m. Past topics discussed include Investing Online Tools and Features, Google Finance Portfolios, Stock Central and ICLUBcentral Features and more.
Coordinator: Al Valencia 
See Calendar for the dates of the next Stock Investors Group meeting.

Open Forum Windows 10 Class: Classes are geared toward intermediate to advanced PC users, and typically cover security issues, bugs and more. Interactive Q&A session at the end of class will address your PC challenges and help solve them.
Important Location Note: Some classes held at the Sylvan Way Library, 1301 Sylvan Way. Other classes held at the Sheridan Park Rec Center, 680 Lebo Blvd. Click Calendar for details.
Coordinator: Larry DuSavage
See Calendar for the dates and location of the next Windows 10 Classes.

Download a Sample Agenda here (Word Doc, 37KB) to see topics typically covered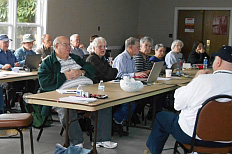 KCS Classes at Goodwill: 
Available to Members Only. Intermediate Computer classes are held in the Bremerton Goodwill training facility, 4209 Wheaton Way, Bremerton. Sign-up is not necessary; just show up.
Coordinator: Jack Roudebush 
See Calendar for the dates of the next trainings at Goodwill.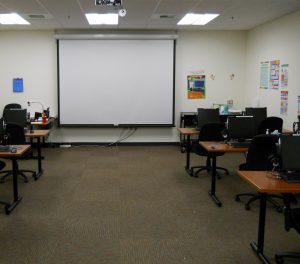 Sylvan Way Library Lab: Free one-on-one tech help for all your devices! Meets at the Sylvan Way branch of the Kitsap Regional Library (1301 Sylvan Way, Bremerton) 1:30 to 3:00 p.m.  
Coordinator: Larry DuSavage
See Calendar for the dates of the next library labs.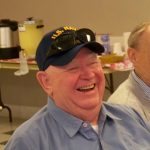 Windows 10 Classes,
Library Labs
Larry joined KCS in 2006 because he wanted to help teach others. He has previously served as President, and is currently our Historian and assistant Treasurer. 
After serving as a submarine sailor for 21 years, Larry went back to school and earned his B.S. in Computer Science. He went on to work for local companies such as AMSEC and Anteon performing computer programming and database administration.
Besides teaching KCS classes and helping at labs, he is the KCS historian keeping all KCS records.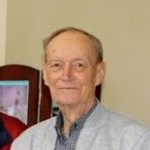 Bremerton Lab,
Goodwill Classes
Jack joined KCS back in 1994 because he wanted to know more about computers. He was immediately thrown into helping others understand what he learned, as he was told that "the best way to learn is to teach."
In his time with the group, he has volunteered and served as Membership Chair, Vice President, President, Instructor, Training Coordinator and Webmaster. Currently, he functions as Newsletter Editor.
Prior to his volunteering career with KCS, he spent 25 years in the Navy after receiving a BS in Electrical Engineering from Purdue University.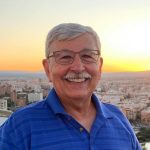 Investor Discussion Group
Al has been a member of KCS since 2008. His background is in construction and he owned a firm locally. He is from the Port Orchard area. He is a Trustee for KCS and serves as the membership chair, works with project coordination and has been on KCS's main fundraiser, Kitsap Great Give committee.
He has been involved with and is a member of a local investment club and has served as the president and secretary for the club. He recently was elected to serve as a director with the Puget Sound Chapter of BetterInvesting. He is the coordinator for the Investor Education Conference for the western region of the state.